2021 marks 34 years of Cameron Dental Care. The surgery was custom built by Dr Stephen Cameron and his wife Trish in 1986. It remains the only custom built dental surgery in Albury Wodonga today.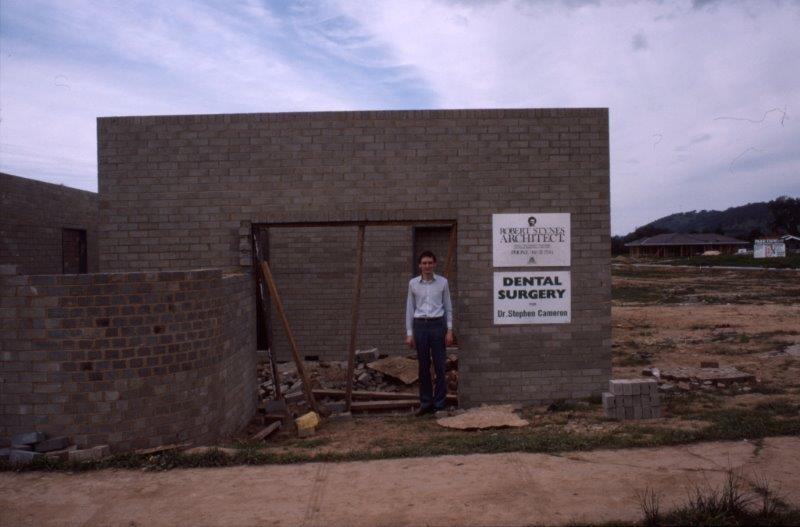 After over 40 years of practice, last year Dr Stephen took steps towards his retirement. Dr Stephen worked mainly as a sole practitioner at Cameron Dental Care, building the practice from the ground up to a surgery that is highly respected within the local community. Patients were fortunate to experience first-hand the integrity with which Dr Stephen practiced, due equally to his commitment to excellence and honest desire to help others.
Stephen's wife Trish was an embryologist working at the Rutherglen Research Institute. Later she worked in IVF at the Albury Day Surgery, while juggling four children and some administration duties at the practice. She joined Cameron Dental Care officially as practice manager in 2007.
Cameron Dental Care truly is a family-owned and operated dental practice. All of Stephen & Trish's children worked casually at the surgery throughout their secondary schooling; taking calls, dental assisting and sterilising instruments. Dr Sarah Cameron, the youngest of Stephen's children, joined Cameron Dental Care in 2016 as a dentist and now has a loyal following of happy clients.
Dr Sarah returned to Cameron Dental Care this week after a short maternity leave in a new management capacity, after purchasing the practice from Dr Stephen & Trish. Dr Sarah commits to running the practice with the same dedication to quality care that has been demonstrated before her and will continue to offer quality and reliable dental service to Wodonga and surrounding towns.
Dr Sarah and her new team are excited to begin this new chapter in the story of Cameron Dental Care.