Cameron Dental Care was established in Wodonga in 1987 in a modern custom built dental surgery. We are dedicated to serving the local community with care and commitment.
Cameron Dental Care has recently been completely refurbished. It has high quality digital imaging and computer management systems.
At Cameron Dental Care we take pride in offering service to the local Albury Wodonga community equal to that available in large cities. Our philosophy is that healthcare should not be compromised by living in regional Australia.
Many patients also visit Cameron Dental Care who live in neighbouring towns such as Corowa, Corryong, Tallangatta, Rutherglen, Myrtleford, Wangaratta and Bright.
Cameron Dental Care is proud to be a multigenerational practice. This means our patients can feel comfortable in the knowledge that their ongoing care will be secure.
We understand the importance of you feeling safe in our care and strive to develop a personal relationship with each of our patients. You will be recognised as an individual with unique needs and desires. We take the time to conduct a thorough dental examination and then discuss our findings with you to develop a personalised treatment plan. By following this approach, the chances of unforeseen dental emergencies are minimised. Before each appointment our patients are made aware of length of appointment and costs.
You are our main priority! We appreciate your trust in us to manage your dental care. Our promise to you is to act with honesty and integrity.
We welcome both new and returning patients to our practice. All patients are cared for in a professional and courteous manner. You matter to us!
The Wodonga Dentists
Cameron Dental Care understands the benefit of multiple minds and values a team approach to your experience.
Our Wodonga dentists will therefore often collaborate on cases to ensure the best possible outcome for you
Stephen graduated from The University of Melbourne in 1978. He is a knowledgeable and skilled dental surgeon with 40 years' experience. His special interests include implant placement and wisdom tooth removal.
Stephen enjoys excellence in all things, so when he's not fixing your teeth he is listening to 70's music on vinyl on his HI-FI system, keeping up with politics or enjoying fine food and wine in good company. He enjoys living in the Yackandandah valley with views towards Mount Buffalo.
Stephen has four children. His eldest, Hayden, lives in the USA with his wife and two children. He is a mechanical engineer currently helping with research involving medical robotics. Stephanie practices law in Tokyo, Japan and Bernadette is a doctor in Sydney. Sarah joined Cameron Dental Care in 2016.
AHPRA No. DEN0001400210
Provider No. 051221B
Prescriber No. 955265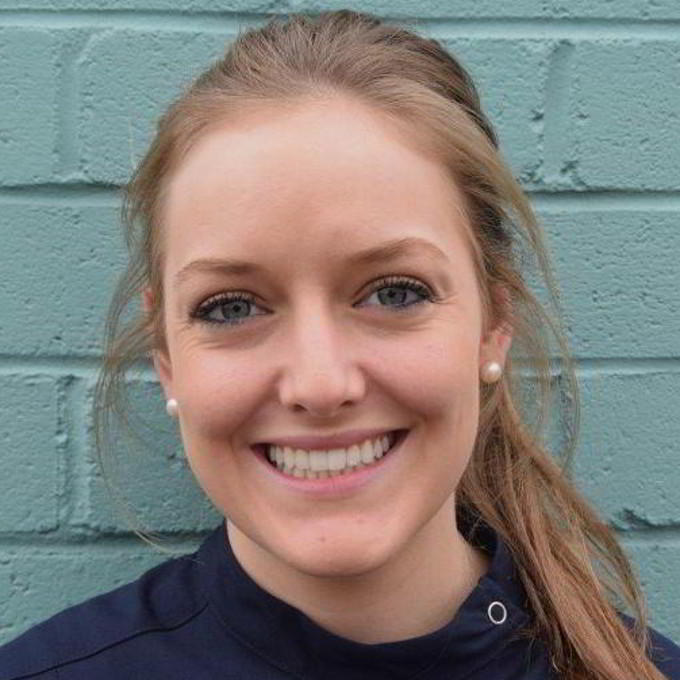 Sarah completed her degree in 2016 at Charles Sturt University in Orange, NSW. She has proven to be a friendly and approachable addition to the team at Cameron Dental Care.
Sarah enjoys all areas of general dentistry including wisdom teeth removal and bleaching. She strives to develop a unique relationship with each patient, which allows her to deliver quality dental care in a calming and compassionate manner. She is dedicated to improving the health of regional Australians.

Outside of the clinic you can find Sarah taking advantage of beautiful North Eastern Victoria by indulging in great food and wine. She enjoys being outdoors with Archer her Border Collie Kelpie, keeping fit and reaping the cultural experiences provided by travel.
AHPRA No. DEN0002060788
Provider No. 5206771A
Prescriber No. 1133406
Sindhu joined Cameron Dental Care in 2017. She is a dedicated professional with a relaxed and friendly approach that helps when treating anxious patients. Sindhu grew up in Coimbatore in the south Indian state of Tamil Nadu. She graduated in 2011 and moved to Australia in 2012 after working in India.
Prior to joining Cameron Dental Care, Sindhu worked at Albury Wodonga Health. She is especially interested in root canal treatments, surgical extractions and children's dentistry.
Sindhu has one young son at primary school. Her interests include singing, dancing, cooking, playing badminton and refereeing local basketball. She has performed on a singing program on TV. Maybe she will relax you whilst softly singing a song as your treatment proceeds! Sindhu enjoys the relaxed country ambience of Albury/Wodonga though she misses her family in India.
AHPRA No. DEN0002106591
Provider No. 5317242B
Prescriber No. 1139439
Now Dr. Sarah Cameron and Dr. Sindhu Ravichandran have plaques mounted at the entry also. They no longer feel left out as Dr.Steve's was there on it's own for way too long. A bonus for Dr.Steve is that he now has a brand new one also. Once again thanks to Marshane...
read more