This is good news for young families.
Both Dr Stephen and Dr Sarah participate in the Child Dental Benefits Schedule.
Ring to check if your children are eligible.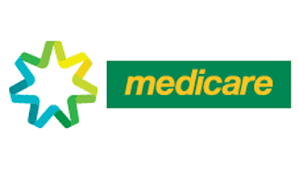 The following is taken from the ADA national website, 15 Dec 2016
Following concerted advocacy efforts by the ADA, the Minister for Health and Aged Care, the Hon Sussan Ley has announced that the Children Dental Benefits Schedule (CDBS), which has been threatened with closure since March this year, will be retained.
The retention of the CDBS, the closure of which was opposed by a broad spectrum of dental practitioners and other health professionals as part of a campaign spearheaded by the ADA, means that its proposed replacement the Child and Adult Public Dental Scheme, will now not proceed.
In response Federal President of the ADA Dr Hugo Sachs said: "Retaining the CDBS means that children can access services close to where they live, ensuring continuity of care which is important for good oral health. The ADA is pleased that the Minister announced she will continue the CDBS and drop her plans to introduce the poorly designed and funded child and adult Public Dental Scheme (caPDS)".
The continuation of the CDBS comes with some modifications with the maximum benefits available to each eligible child reduced from $1000 to $700; however, any child who commenced treatment during 2016 will have access to the full original cap amount through the current two-year period.
While the Government claims that the reduction in the cap is due to underutilisation of the CDBS, the ADA has steadfastly maintained that any lack of take-up by eligible patients is due more to poor promotion of the scheme than to any major deficiencies in the scheme itself.
The announcement of the CDBS's retention was accompanied by news that Federal funding arrangements for the public dental programs of States and Territories through the National Partnership Agreement (NPA) will be guaranteed this year and over the next two years to the tune of $320 million.
Unfortunately, this figure represents an effective reduction in the funds allocated to public dental services with the Government committing just $97 million per year toward dental care.
The Royal Flying Doctor Service will receive $11 million over two years to provide dental outreach services to rural and remote communities.
The new funding arrangements will come into effect on 1 January 2017.